Food Services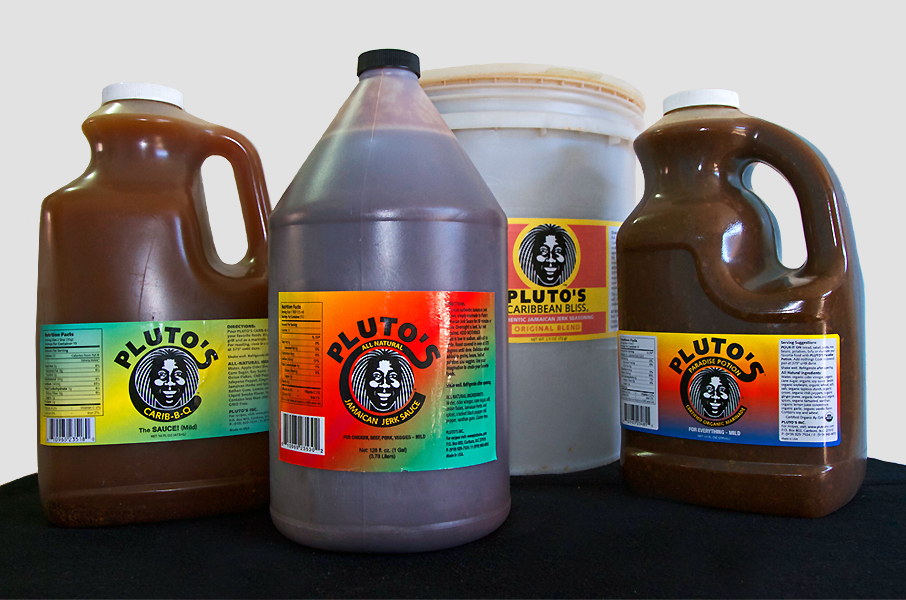 Pluto's, Inc. offers bulk product purchases to food services industries, for large and small bulk needs — in gallons for sauces and pounds for Caribbean Bliss spice blends. We supply Food Services distributors, Food Clubs, Restaurants, Hotels, Meat Markets, Fraternities, etc. Some establishments use Pluto's Caribbean Bliss Spice Blend for rotisserie chickens and turkey.
PRICING
128 oz. Gallon Containers: $27.99/each
Caribbean Bliss Spice Blends: $12.00 per pound
Shipping costs are not included. Distributor pricing is available.
To order, please call: (919) 929-7524,  Fax: (919) 960-8053, or Email: info@plutosinc.com