Paradise Potion Marinade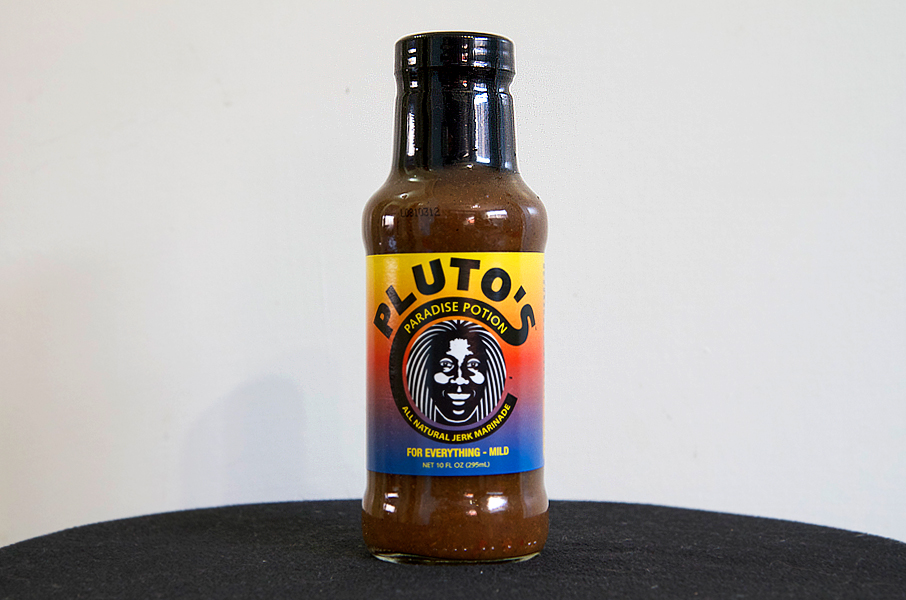 PLUTO'S All Natural Paradise Potion Marinade® is a flavorful, fat-free, low sodium way to prepare authentic Jamaican dishes. Our all natural marinade is 100% vegan, using only the freshest ingredients, with no MSG and no GMOs. This mixture of some herbs and spices transforms average meals into delectable gourmet dishes. Use PLUTO'S All Natural Jamaican Paradise Potion® by simply pouring it on bread, salad, pasta, rice, beans, potatoes, and tofu, or as an easy, delicious marinade.
Our marinade is available in a Mild Blend.
Mild Blend Ingredients: ALL-NATURAL INGREDIENTS: Water, Apple Cider Vinegar, Organic Cane Sugar, Soy Sauce, Organic Onion Flakes, Chili Peppers, Organic Jalapeño Pepper, Ginger Puree, Jamaican Herbs and Spices, Tamarind, Xathan Gum, Lemon Juice, Garlic, Vanilla Extract. Contains less than .0001% Wheat. Vegan. GMO Free. MSG Free.